Anti-Allergic/Asthma
Clarinex is an antihistamine, anti-allergic, anti-inflammatory drug in the form of tablets. Selectively blocks peripheral histamine H1 receptors. It is used for symptomatic therapy of seasonal and all-year-round allergic rhinitis, chronic idiopathic urticaria.
Clarinex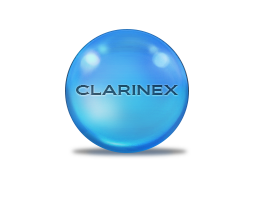 Add to cart
Anti-Allergic/Asthma
Claritin prevents development and facilitates the course of allergic reactions. Possesses antiallergic, antipruritic, antiexudative action. Reduces permeability of capillaries, controls oedemata of tissues, removes spasms of smooth muscles. It is prescribed at allergic rhinitis, conjunctivitis, pollinosis, urticaria fever, angioedema, pruritic dermatosis; pseudo-allergic reactions, caused by release of histamine; allergic reactions at stings of insects.
Claritin
Add to cart